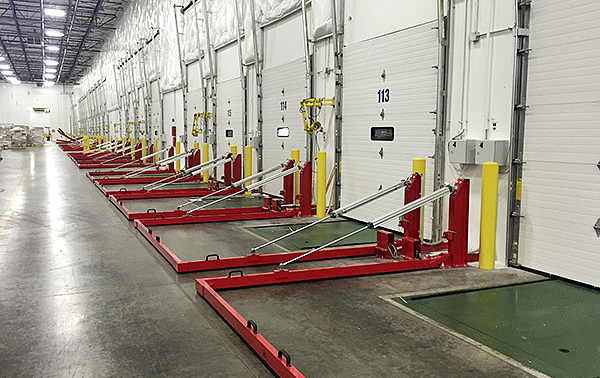 As the owner of BLOBEL Environmental Engineering LLC, Delaware, USA, Norbert Blobel coordinated and oversaw the installation of our biggest joint contract to date: a total of 94 fully automatic BLOBEL barriers (90 BDD-U-PM for loading ramps and 4 BED-PM), along with 16 semi-automatic barriers provided by the company GSB.
Unfortunately, he didn't receive a kilometre allowance, which would have been really worthwhile, for there were days when he covered up to 15 kilometres moving between the various construction areas inside the huge Bayer HealthCare warehouse (600 x 182 metres) in Georgia. It's just as well that he's an active ultra marathon runner.
Installing the barriers took from May to September 2015 – and only minimally affected the ongoing logistical operations at this distribution centre.
BLOBEL Umwelttechnik GmbH acted as contractor for BLOBEL Environmental Engineering LLC, which in turn had been commissioned by ARCO Design/Build, Inc., USA. We were able to complete this enormous project on time and on budget. A superb achievement by everyone involved – from 'BLOBEL Deutschland' and 'BLOBEL USA'.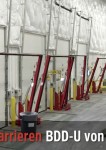 Click on the photo to start the video (approx. 10 MB).